Intelligent Virtual Agents
Virtual agents take care of repetitive and mundane transactions, so your live agents are available for high value, trust-based interactions.
Conversational AI
Rapidly derive customer intent with easy-to-use, intelligent, natural language customer interactions.
Cloud-Based Omni-Channel
Speak in one voice across all customer communication channels, both voice and digital.
Your system. Our heavy lifting.
Verascape's intelligent virtual agents rapidly derive customer intent through the power of machine learning and advanced AI analytics. Since Verascape integrates with every IVR, contact center platform, and data repository, our cloud-based Self-Service as a Service solutions seamlessly integrate with your existing technical environment.
Route with context.
Verascape uses Computer Telephony Integration (CTI) to enable companies to provide their contact center agents with valuable knowledge about a customer through intelligent screen pops — allowing the agent to continue the interaction seamlessly.
Resolve with confidence.
Many issues can be resolved without ever having to be passed on to a live agent — reducing agent volume as well as costs. We continuously analyze and optimize every aspect of an application to ensure the best customer journey and highest success rates.
Omni-channel coverage.
Whether they are calling, texting, or chatting, Verascape has all of your communications channels covered. And if your customers have a specific request that requires a live agent, they are able to bypass the custom agent queue as needed.
NO setup fees
Your IT group will love you. Verascape integrates seamlessly with your existing technical environment, with no upfront costs.
FREE 30-day trial
No costly risks. Try Verascape for free for 30 days and see how it can transform your customer service operations.
Pay per success
You only pay when the customer is satisfied. Resolve with confidence while reducing contact center costs.
Give your customers conversational self-service solutions across all communication channels powered by AI, real-time data integration, natural language processing, machine learning, and advanced reporting and analytics.
If your business handles over 50k calls annually, Verascape can help you streamline your contact center processes.
* Call volume must be over 50k/annually to qualify, some restrictions apply.
Featured Case Study
See how Verascape dramatically improved success rates and cost savings for a national medical diagnostics company's self-service IVR application.
"Not only is the solution better than our old one, but your team has been great to work with, very responsive, and your expertise has been appreciated."
"We have been very pleased with the performance of the Verascape platform. Not only is the solution performing better than our old one, but your team has been great to work with, very responsive and your expertise has been appreciated."

Director, Business Operations and Technology

Quest Diagnostics
"This has transformed the way we train and retain our agents. By enabling our customers to self-service for many of our call types, our live agents are much happier. They spend more quality time on trust-based inquiries and building customer relationships."

Assistant VP, Customer Service

National Insurance Company
"Our CSAT scores have never been better. Customers can now get the answers they want, whenever they want, through the communication channel of their choice with no wait times."

Director, Call Center Operations

Catalog Company
"Verascape is very easy to work with.  I was surprised at how smooth the implementation was.  Plus, with their pay-for-performance pricing model, there is no upfront fees and we only pay when they successfully take care of a customer and save us money."

VP of Operations

National Retailer
"We counted on Verascape, and they came through for us in a big way!"

Cindy Dziendziel

Orchard Brands
"Verascape is not just a vendor… they are a partner for success."

Keith Martin

American Greetings Interactive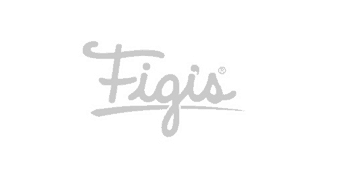 Figis
Orchard
Colony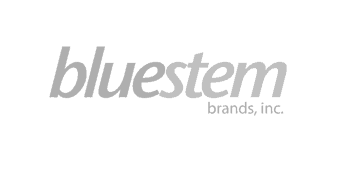 Bluestem